Briggs & Riley Trade-In Event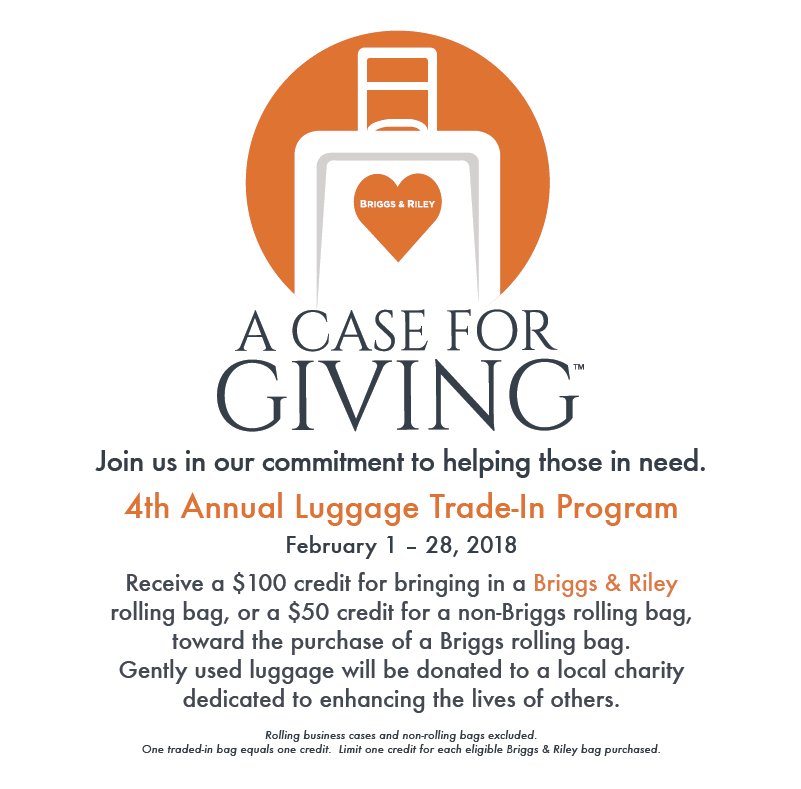 Briggs & Riley's ' A Case for Giving' is back! This year, we've partnered with Not Just Tourists - an organization that packs donated suitcases full of medical equipment and supplies and brings them to countries in need.
Bring your gently used suitcase (must be on wheels, and be able to roll) in to Wanderlust Travel Store and you'll receive a credit towards a new Briggs & Riley Suitcase. If your donated bag is any brand other than B&R you'll save $50, if your donated bag is a B&R you'll save $100!
It's a great time to save on a fantastic brand of luggage and give to a great cause.
If you have any questions, please give us a call! 1-866-739-2182